Injection Molding Presses
Our normal operation schedule is five days a week, 24 hours a day. Stock is maintained on Underground Products to provide prompt shipment. Textube and Custom products are made to order. Value added services include the warehouse space to stock custom products and distribution services.
Our 16 injection molding presses range in size from 220 ton to 1000 ton, with shot sizes from 20 ounce to 165 ounces. We just recently added two new LS Mtron energy efficient presses to our press fleet. For detail specifications, including cores, mold space, daylight, and shot size click on the picture below.

Lab Equipment
Densimeter, Impact Testers, and Durometer Testers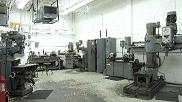 Tooling Department
With the equipment we have in our Tooling Department, GS Industries is capable of manufacturing some small injection molding tool components and of making minor in-house repairs to custom tooling. Available equipment includes milling machines, radial drill, surface rinder, lathes and an arc welder.

Molding Technology Process
In-Mold Appliqués, Insert Molding
Secondary Technology
Hot Plate Welding, Sonic Welding, Hot Stamping, Heat Staking, Adhesive Bonding, Assembling
Material Processing
ABS
Buytrate
Crystal Styrene
Noyrl
Nylon
Polypropylene
Polyethylene
Polystyrene
PVC
Santoprene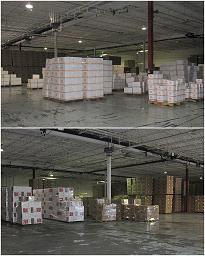 Warehousing
Distribution services and maintaining inventory levels allow quick shipments and help our customers remain competitive in this global economy.